Views wanted on the traditional use and safety of Coffea Leaves as a novel food by 15 January 2020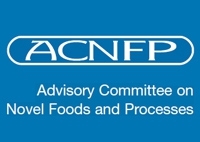 The Advisory Committee for Novel Food and Processes (ACNFP) has reviewed a notification under the Novel Food Regulation from a company seeking authorisation of its product in the EU. The ACNFP has completed a safety assessment of this product and is now asking for public comments on its draft opinion.
Is there anything wrong with this page?