Attend an open workshop on novel foods: 22 February 2018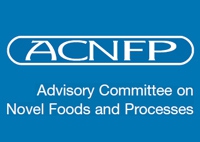 You are invited to attend a novel foods workshop. Our independent committee, the Advisory Committee on Novel Foods and Processes (ACNFP) is holding the workshop on novel foods in central London on Thursday 22 February 2018. Everyone is welcome to attend.
Is there anything wrong with this page?