Views wanted on the draft opinions for two novel food applications by the 10 November 2017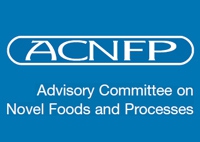 The Advisory Committee for Novel Food and Processes (ACNFP) has reviewed two applications from companies seeking authorisation for their products in the European Union (EU). The ACNFP, which is an independent committee of scientists appointed by the FSA, has completed its assessment and is now asking for comments on their opinions to inform the discussion of these dossiers at EU level.
Is there anything wrong with this page?