Views wanted on bacterium M. aurum by 11 April 2016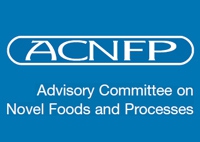 A company has applied to the FSA for bacterium M. aurum to be approved for use in the European Union (EU) as a food ingredient under Regulation (EC) 258/97. Views are wanted on the company's application dossier that the FSA will present to the independent expert committee (Advisory Committee on Novel Foods and Processes) to inform its pre-market assessment of the novel food.
Is there anything wrong with this page?